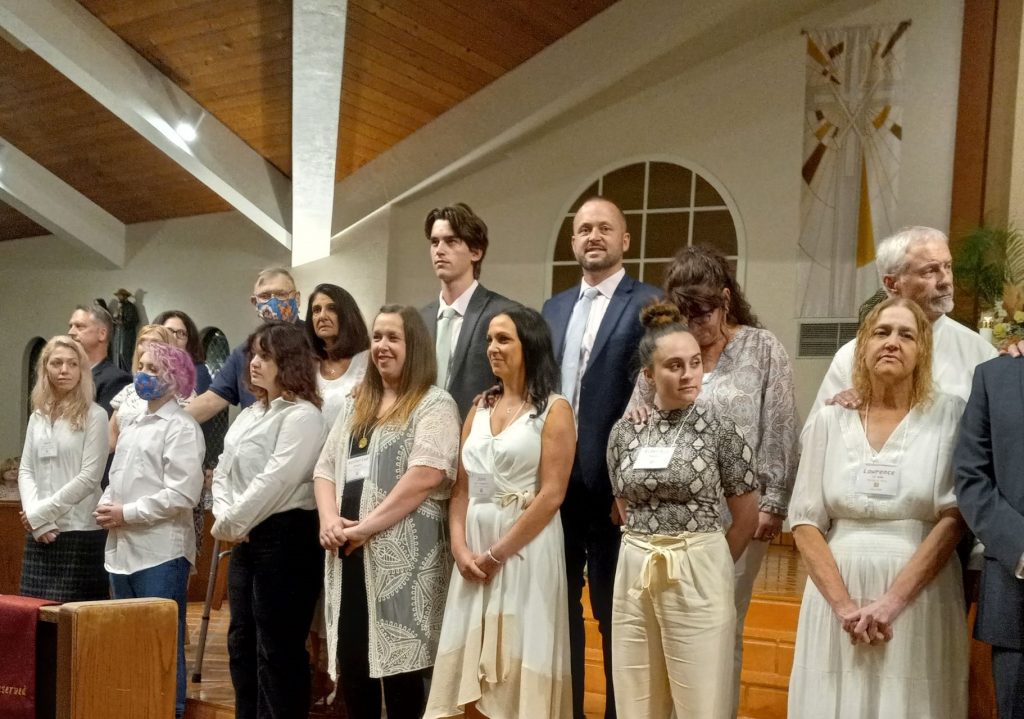 Order of Christian Initiation of Adults / Rite of Christian Initiation of Adults
Are you an adult, interested in the Roman Catholic faith? Are you unbaptized? OR – Have you received the sacrament of Baptism in the Roman Catholic faith, but have gone no further in faith enrichment or sacraments? OR – Are you baptized in another Christian faith and seeking the path of Catholic Christianity?
Order / Rite of Christian Initiation (OCIA / RCIA):
Sundays 10:30AM Mass, followed by Breaking Open the Word and Catechesis in the Gathering Room. Contact Sue if you are an adult, know an adult (or older child) interested in this process, preparing for the sacraments of Baptism, Confirmation and Eucharist at once (or a Profession of Catholic Faith, Confirmation and Eucharist). INQUIRY sessions will take place weekly following the 10:30AM Mass. Join us in the Gathering Room to "inquire"!
PLEASE CONTACT SUE in the Parish Office 727-726-8477 ext. 1312 or sue@espiritusanto.cc – she is happy to guide your process!
Accompaniment in faith is a great privilege … Here's to unpacking it together!
The Faith Journey
The Order/Rite of Initiation of Adults encounters these periods:
Inquiry or Pre-Catechumenate
This is a time to explore, to ask questions and to become acquainted with the Catholic faith and with each other as you discern God's presence and call in your life.
Catechumenate
Formation continues with more enrichment in the faith, the church's beliefs and practices and what it truly means to be a Catholic Christian.
Purification and Enlightenment
This time includes examination and focus on where you are and how you live your life. It is a period of reflection that deepens within the Lenten season.
Celebration of the Sacraments of Initiation
Baptism, Confirmation and Holy Eucharist – the Rites of Initiation – are conferred at the great Easter Vigil.
Mystagogy (Mystagogia)
This is an important period from Initiation to Pentecost deepening the Christian experience, spiritual growth and to exploring what it means to be an active practicing Catholic. The newly baptized are referred to as a neophyte and are called to more fully immerse themselves into the faith community. The journey of faith continues for all, as all are called to live out the priesthood of our baptism.