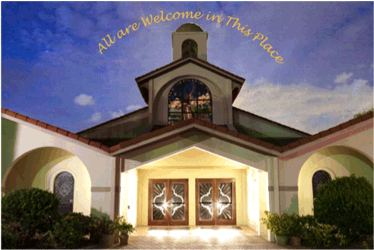 We wish you a warm "Welcome" to our parish community and family at Espiritu Santo Catholic Church and School, and thank you for joining us.
In more usual times, we would invite our new members to a breakfast and welcoming session to acquaint you more closely with our parish and to meet each other. For now, as we are called to keep social distancing during the Corona virus pandemic, we have put off those meetings.
But we do want to invite you to become a member of our parish by registering through this website on our New Member Registration Form. You may complete this form and submit it to us.
As a registered member, you also will be included on our mailing lists to get occasional messages and notices from the parish and from our pastor, Father Len Piotrowski.
We also would encourage you sign up for the "We Share" application on this site that allows you to contribute to the parish and our collections safely and online.
May you have a wonderful experience with our community as you further your own journey in faith. For more information, call the parish office at 727-726-8477 or email the Welcome Desk.
Welcome and Peace!