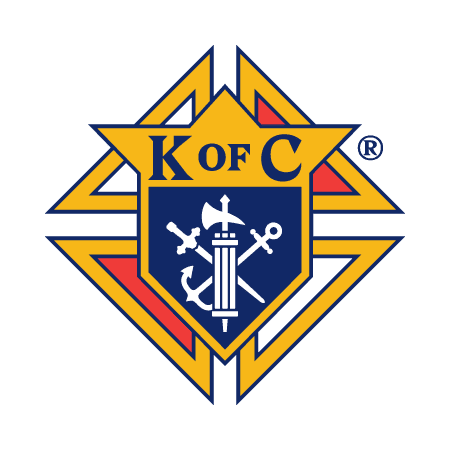 The Knights of Columbus Council 7109 are an order of Catholic gentlemen committed to the exemplification of charity, unity, fraternity, patriotism, respect for life and support of the priesthood.
Council 7109 provides both financial assistance, volunteer hours and spiritual assistance to 24 different programs in the areas of Church, Council, Community, Family, Youth and Respect Life. Financial assistance is made possible by Fraternal fundraisers: Pancake Breakfasts, Dinner Dances and the annual Tootsie Roll drive for special needs individuals. Major programs include financial support of two seminarians and the parish, assistance to special needs organizations, Kimberly Home, Shut-in Transportation to Church, Bibles for 3rd Grade Students, Scholarships for needy students at Espiritu Santo Catholic School, the St. Vincent de Paul Society, support of local Scout units and the Respect Life advocacy.  
Barney Gonyea Council 7109 meets every 2nd Thursday at 7:30 pm in the Parish Center. Brother Knights are asked to volunteer for at least one major event a year. Knights and their spouses are also encouraged to participate in the Liturgical and Sacramental life of the parish during Mass or at other parish functions. For more information, contact Gene Jajuga, Grand Knight.